Hand: 4 unknown cards, 1 Spinodriver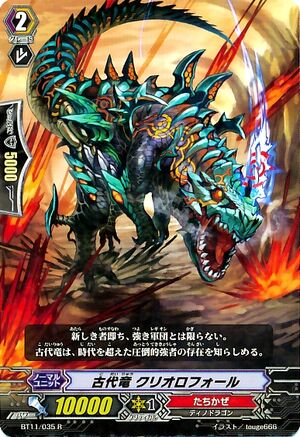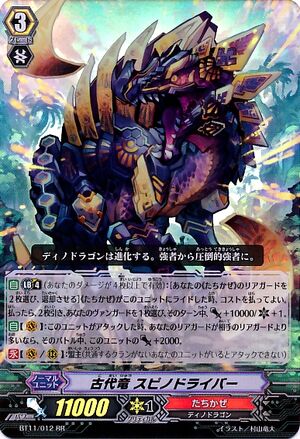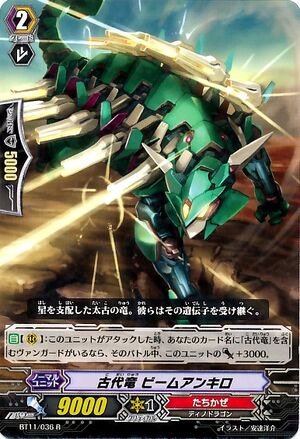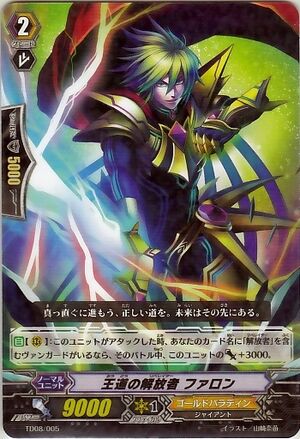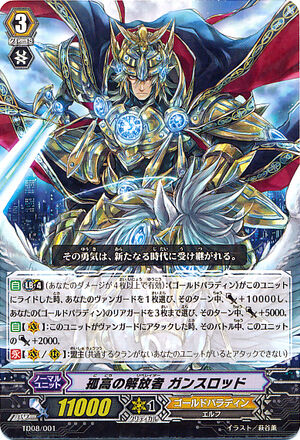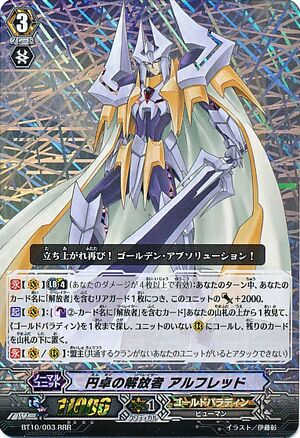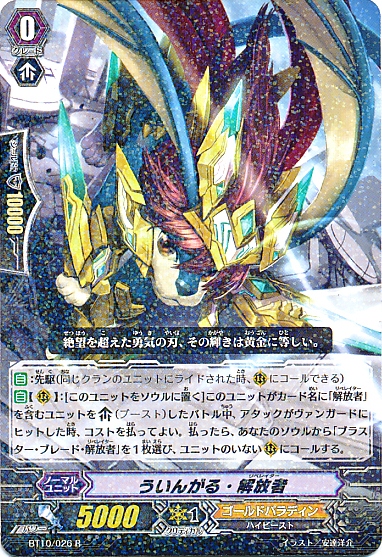 Hand: 3 unknown cards, 1 Perfect Guard, 1 Perfect Guard discard, and 1 Draw Trigger
So we shoot into the match at this point. Aichi is at only 3 damage while Izaki 4, and it's Izaki's turn. Izaki draws into his 5th card in hand, and starts off by Break Riding into another Spinodriver. With its skill, he eats Beamanklyo and Baby Rex to draw 2 new cards and give +10,000 power and a Critical to his Vanguard. On top of this, he also uses Baby Rex's skill to call out Tyrannolegend. It's unknown if he just drew into it or had it in his hand the whole time, but he then calls Iguanogorg out behind his Vanguard. Tyrannolegend attacks Phallon only to run into a Draw Trigger, Spindodriver gets cockblocked by Mark, and Phallon then gets attacked and retired by Cryolopher. By the end of Izaki's turn, the fields look like this:
Hand: 4 Unknown cards, a Perfect Guard, Perfect Guard fodder, and a Draw Trigger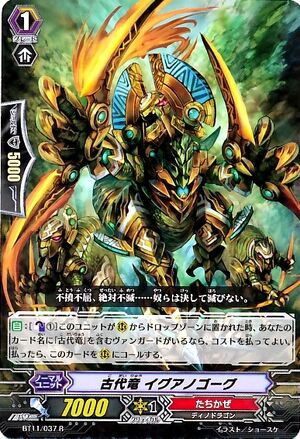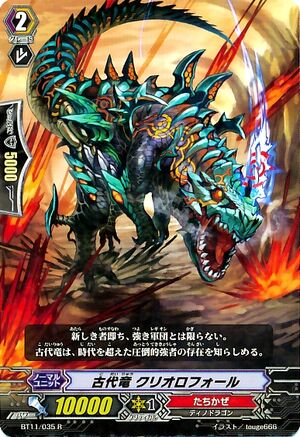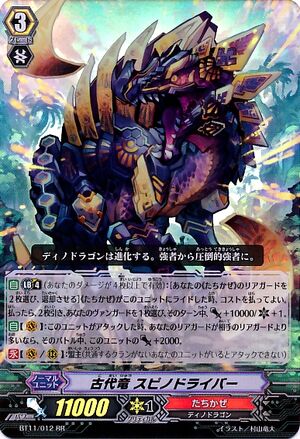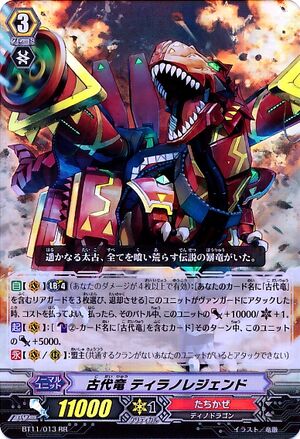 Aichi then starts his turn, drawing into his 4th card. Calling Gallatin, it quickly runs into a Draw Trigger from Izaki. Gancelot then proceeds to draw out Izaki's Perfect Guard, and finally an Alfred boosted by Stallion goes and deals the 5th damage to Izaki. By the end of that, Aichi's hand and field look like: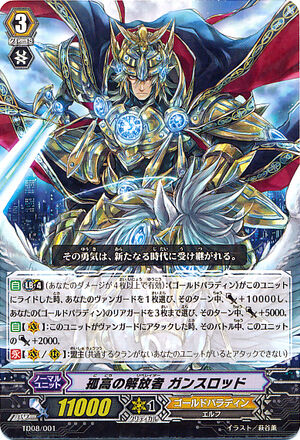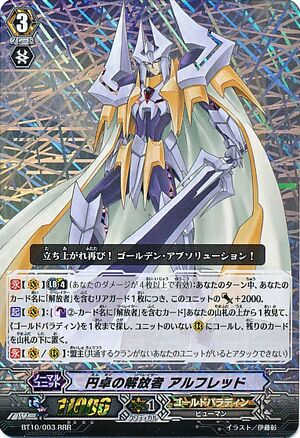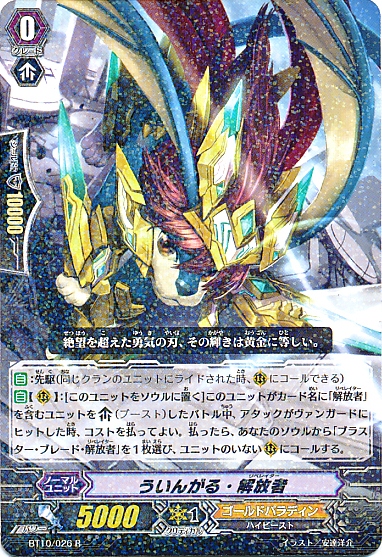 Hand: 5 unknown cards
Izaki's turn now. He draws into his 5th card and Break Rides into Tyrannolegend. +10000 Power, +1 Critical, and eating his Iguanogorg and Tyrannolegend for 2 new cards in hand. He also uses Iguanogorg's skill to Superior call behind Cryolopher. Especial Counter-Blast for +5000 power, and call out a Draw Trigger, Sonic Noa, and Beamanklyo, his attack force is ready for the turn.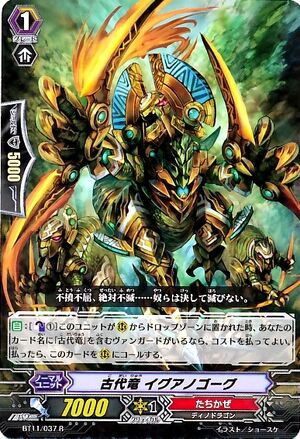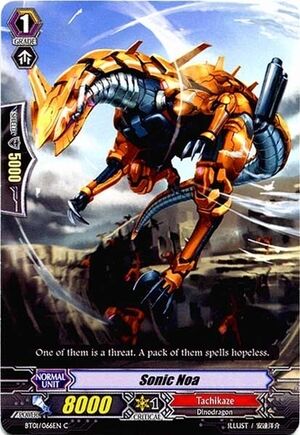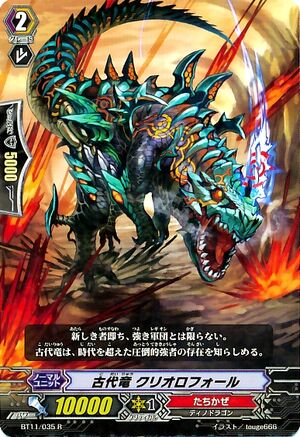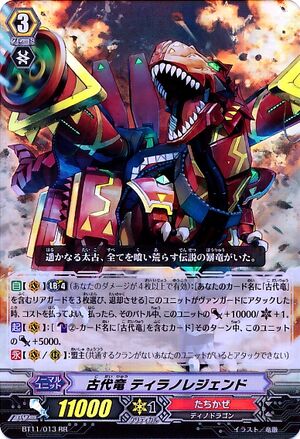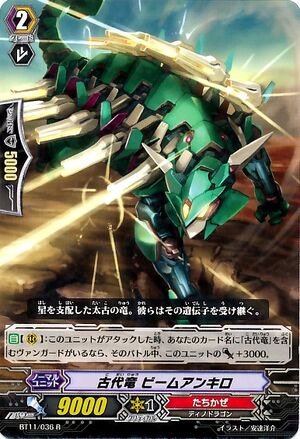 Cryolopher attacks Gallatin, setting up for Tyrannolegend. Retiring Cryolopher, Noa, and Iguanogorg, the Limit Break boosted Tyrannolegend attacks for a whopping grand total of 41K. Aichi then drops his entire hand, 3 10Ks and 2 5Ks, to put up a 2 to pass on Izaki. Izaki, hoping for a 2 to pass, drive checks his first Critical Trigger and places the power to his Vanguard, passing the Critical to Beamanklyo. Second check...and a Tyrannolegend. Having to abort, Beamanklyo now swings in for a 2 crit strike, pushing Aichi to 5 with no damage triggers. At this point, Izaki should have 5 cards in hand, 1 Grade 3, 1 Heal Trigger, 1 Critical Trigger, and an unknown card.
Aichi's turn, he draws into 1 card in hand, and calls Blaster Blade Liberator to retire Beamanklyo. Stallion+Alfred proceed to run into a Heal Trigger and Cryolopher. Gancelot now attacks and is put into a 1 to pass against a Critical Trigger. First check, nada. Second check, Critical Trigger. Gancelot now swings in, and deals the final blow to beat Izaki.
Bullshit.
Alright, before I start raving away at Aichi's plot armor, there's just one thing I noticed. In that first turn, why did Izaki choose to keep Cyolopher over Beamanklyo? It made no real difference, but a 12K attacker is a 12K attacker after all.
Anyway, on to the topic at hand. Since I've written it all out in step by step text form, I dare someone to call any other little discrepancies out. For now however, let's look at Izaki's final turn.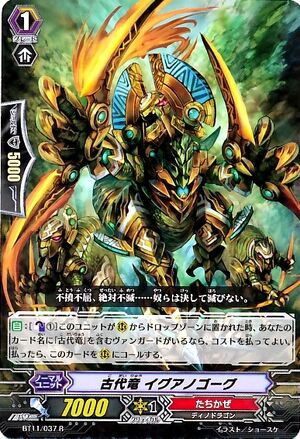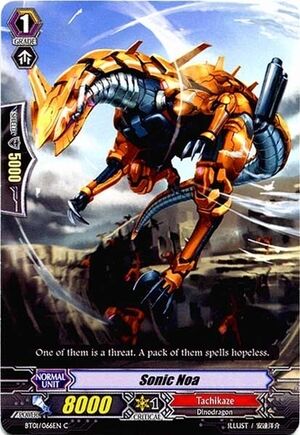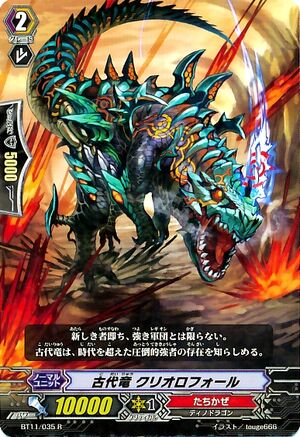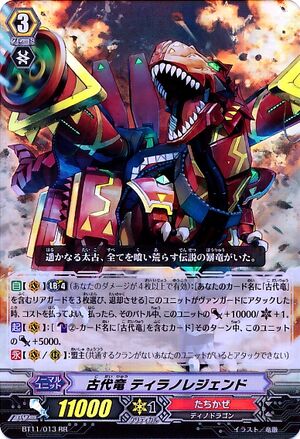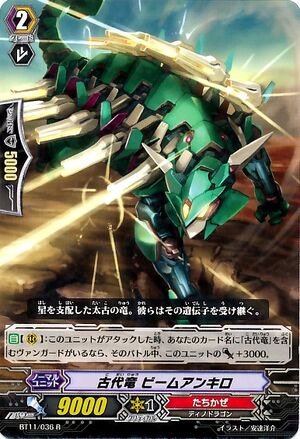 Cryolopher attacks, killing off Gallatin. Next, steroids tested Tyrannolegend attacks and Limit Breaks, eating Iguanogorg, Cryolopher, and Noa. Activate Iguanogorg's skill, and recall it to the open frontrow Rear-Guard circle. After depleting Aichi of his entire hand, check into a Critical trigger. Apply all effects to Iguanogorg. Send in Beamanklyo to deal the 4th damage, which is Phallon, and finally finish off Aichi with the critboosted Iguanogorg, for Aichi's sixth damage to be Blaster Blade Liberator.
Goddammit Izaki.